This is the master art post for
itsthedetails
's story
Come As You Are (You're All I Need)
which was written for
spn_j2_bigbang
. I had signed up as a pinch hitter in case someone was needed and
wendy
contacted me to see if I was available to do art for a third fic. Because I am insane, I said yes and I am so happy I did.
I want to extend a huge thanks to
itsthedetails
for for being so insanely patient with how scatter brained I have been and for having faith I had not evaporated off the face of the earth, even when I did not e-mail for weeks. Thank you for letting me do art for your fic! Also to
ficliously
for being my art beta. And, of course we all owe a huge thanks to
wendy
,
thehighwaywoman
, and
audrarose
for organizing and pulling this massive project together for us.
So, there is more to follow in the coming week. My internet is almost no existent while I am on vacation. But, here is a start:
Here is the header image and an illustration for part one. Illustration for part two to follow in a day or two: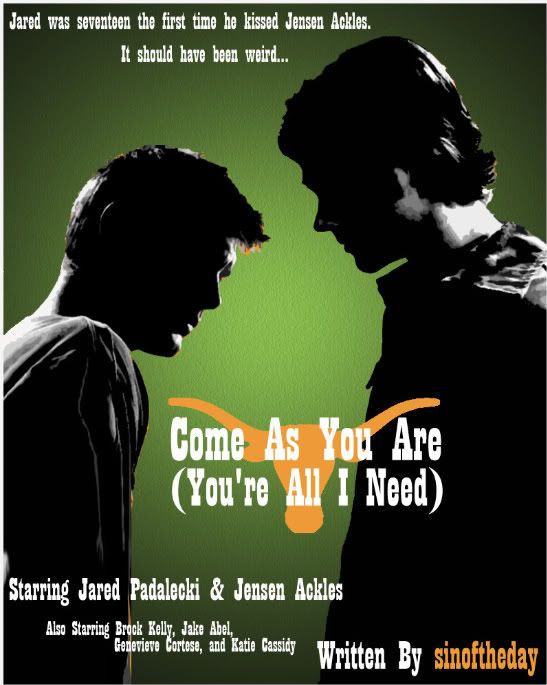 Please note that the following artwork contains text from the fic and, hence, should be considered a spoiler. You have been warned. Clicking on any artwork will bring up the full sized version. Enjoy!