This is the master art post for
wattle_neurotic
's story
Dying To Live
which was written for
spn_j2_bigbang
. Her fic is amazing and set in the 70's and as a bonus it has Neil Patrick Harris in it. It was great fun creating art for it.
I want to extend a huge thanks to
wattle_neurotic
for her story which you should all go read right now and stop loitering around my artwork. Also to
ficliously
for being my art beta and always taking the time to help me figure out why something wasn't working for me. And, of course we all owe a huge thanks to
wendy
,
thehighwaywoman
, and
audrarose
for organizing and pulling this massive project together for us.
Make sure to also check out the art post for this fic by
samndeankissing
I apologize right now that I only have one piece coded, but I'm on vacation and got here to discover the only internet available to me is in town. So, there is more to follow in the coming week. But, for now, here you go: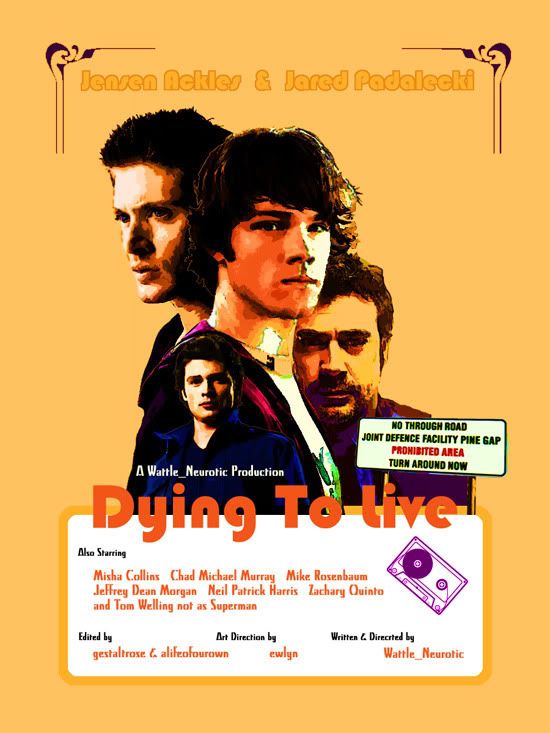 Soundtrack and additional artwork to follow.
My goal was to try to create a 70's style movie poster. Anyone interested in seeing 1970's movie posters can
see them here
.